St Elizabeths is providing a live online streaming service.  Online streaming enable's those not able to attend the church, to watch and listen to what is happening.
It can be accessed at https://www.watchmcnmedia.tv/camera/st-elizabeth-church-coventry
This service is provided by  MCN media (www.mcnmedia.tv).
The area within the church that is streamed is shown below.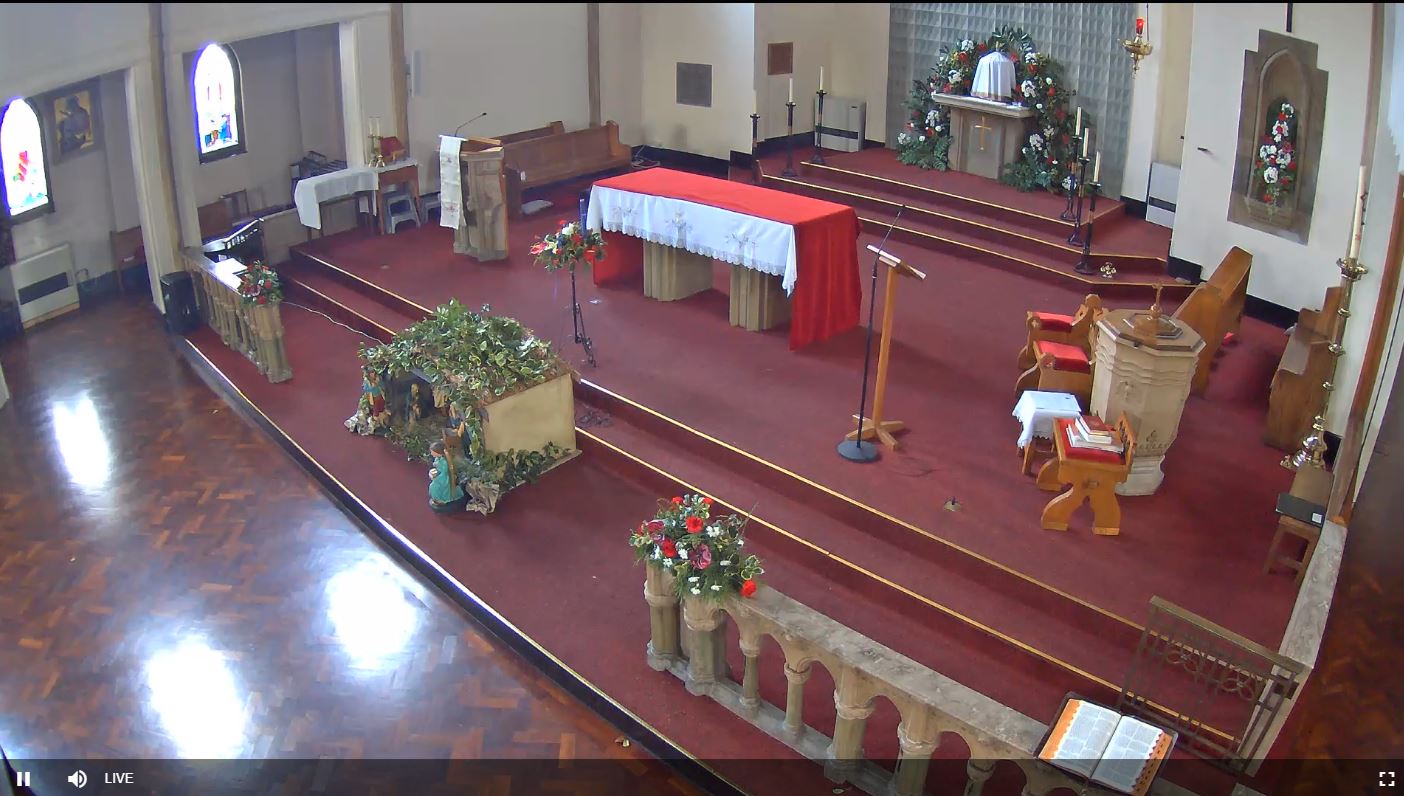 If you are within this area then it will be possible to see you over the internet.
Upon request to the Parish Priest, some services may be recorded. Following the recording these will be  made available to watch for an agreed period of time.  The recording can also be downloaded. After  this period the recording will be removed.
If you have any questions please contact us using the Contact Page.
Last updated  9th January 2019